i migrated to aws ec2 server from wordpress in april 2020 (learn here why i did that) and since then i have been trying to install an ssl certificate on my website/blog – thebohemianwandarer.
i devote only 5-10 hours monthly on my blog, and installing an ssl has been a challenge as a wordpress beginner and a noob developer.
i tried all sort of tricks and tips available on the internet, from installing trying to get free let's encrypt certificate to trying the ssl plugins like really simple ssl, wp force ssl, ssl zen etc
i will not waste your time and straight away share what worked for me as with each of the above plugin and method, i kept facing some or the other error.
my website (thebohemianwandarer) stack is:
installed on aws ec2 instance
on it i am running the bitnami wordpress cms
to install a secured socket layer (ssl) is quite simple on your bitnami wordpress app as they have a https or bitnami cert tool which helps you install the ssl certificate easily and on top of that it's configured in such a way that you don't need buy a ssl certificate.
the bitnami cert tool installs a free let's encrypt certificate on your server and also, keeps renewing it every month.
stage i
now to install the certificate you will need an ssh (secure shell) client which helps your local machine connect to your aws ec2 instance – you can use putty
it's quite simple to install putty on your local machine.
you can download putty – an ssh client from here and follow the below steps to install it
step 1: download putty from the above link
step 2: install the package
step 3: inside putty configuration and you are good to go
stage ii
once you have installed putty, you will need to connect it your ec2 aws instance, follow the below steps for the same
step 1: get your instance keys from aws
a. log in to the aws cloud console
b. select the "compute -> ec2" option.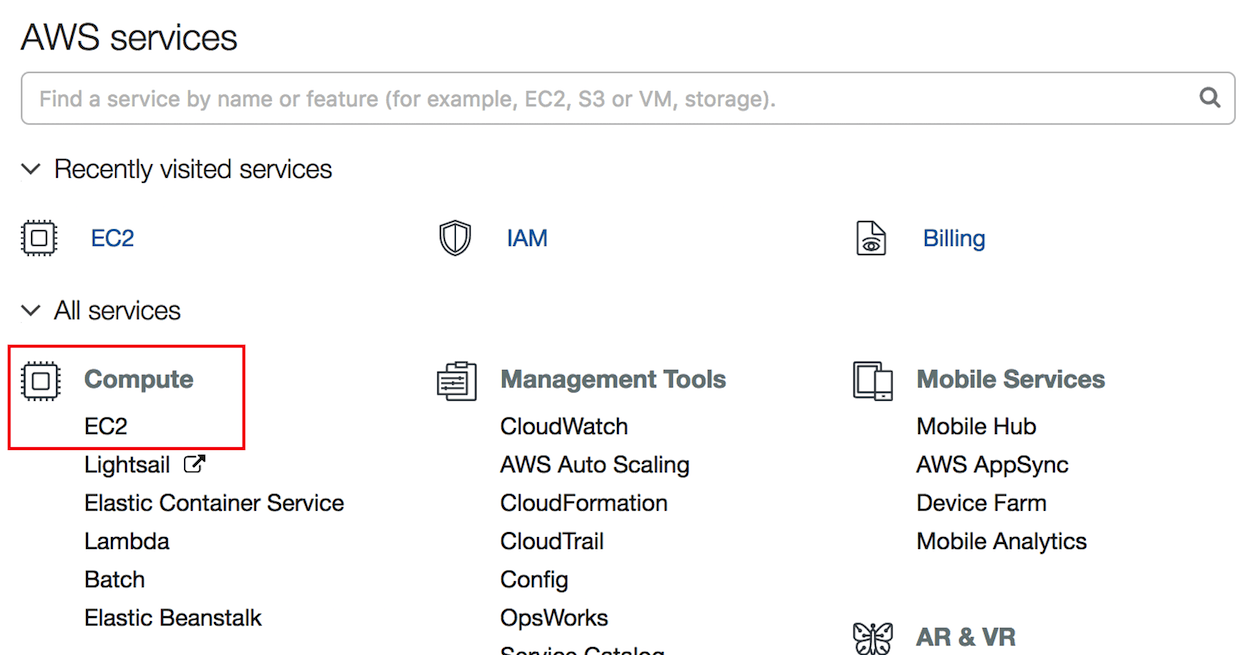 c. from network & security select key pair, then generate a key pair for your ec2 instance – if you have already kept your ppk key safe while launching your instance – you ignore this step.
step 2: open putty key generator which you would have downloaded along with putty
step 3: click on load button and select the pem keys you have generated or saved while launching your ec2 instance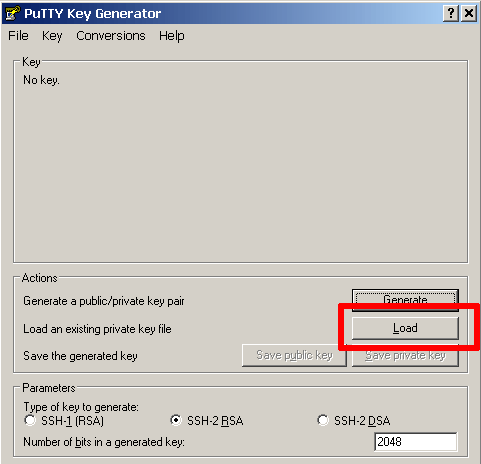 step 4: once the private key has been imported, click the "save private key" button to convert and save the key in putty's .ppk key file format.
step 5: configure putty
a. double click putty.exe which you downloaded
b. in the putty configuration window, enter the host name or public ip address of your server into the "hostname (or ip address)" field, as well as into the "saved sessions" field. then, click "save" to save the new session so you can reuse it later. (you can find the public ip address from your aws console)
c. in the "connection -> ssh -> auth" section, browse to the private key file (.ppk) you've previously obtained in the step above
d. in the "connection -> data" section, enter the username bitnami into the "auto-login username" field, under the "login details" section.
e. in the "session" section, click on the "save" button to save the current configuration.
f. select the session you want to start (in case you have saved more than one session) and click the "open" button to open an ssh session to the server.
g. you should now be logged in to your server. here is an example of what you'll see: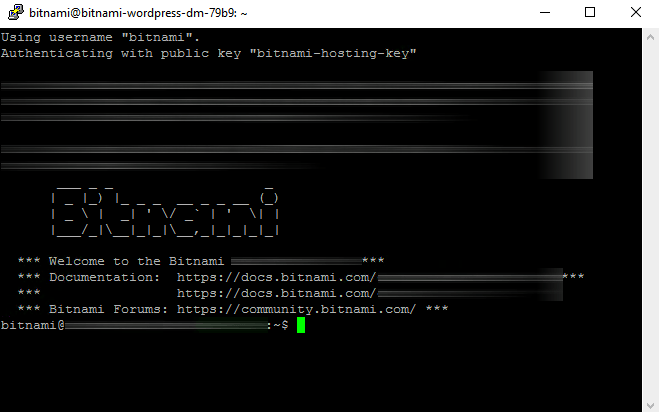 stage iii
now once you successfully login into your bitnami console using putty, you need to run the btcert tool command to install the certificate on your aws ec2 instance

step 1: run the bitnami htttps/ssl/bncert-tool using the below comand:
sudo /opt/bitnami/bncert-tool
step 2: just follow the commands which console asks for and ssl will be installed in next few minutes
resources:
how to understand bncert tool
connecting ssh with your ec2 instance
notes:
this is a guide i wrote just after installing ssl on this blog, i will keep updating it
in coming weeks, i will be working on adding www. infront my domain name thebohemianwandarer and redirecting www. requests
similar articles you might enjoy reading: